Skip to Content
Having your pool serviced on a weekly basis allows you to control the sanitation of your pool and prolongs the life of your pool equipment when maintained properly. Routine pool service by Aquatique is the easy way to ensure that your pool maintains a consistent level of quality all year long.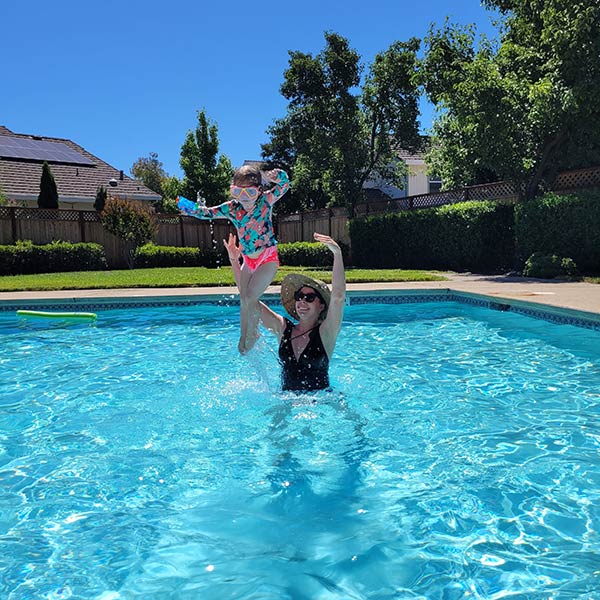 Aquatique has the right service option for you!
Not sure which routine pool service plan is right for you? Allow our Service Manager to meet you poolside and let you know about all the options we offer for weekly pool care.
At the time of his visit, he will also be happy to take a look at your pool equipment and give you any advice or recommendations to get the most from your pool system.
From the most basic and affordable Chemical Only service to our customized Full Service plan, you can have peace of mind knowing that the experienced technicians at Aquatique Pool Service are providing you with the gold standard in weekly pool care.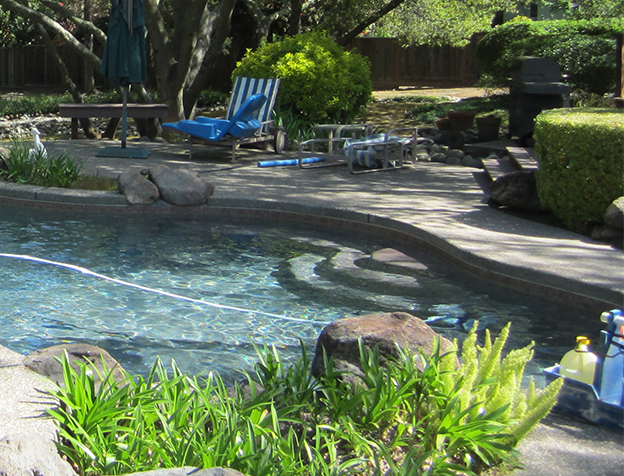 More service? Less service? We make it easy!
Here at Aquatique Pool Service, we don't like contracts. That's why we make it simple to upgrade, downgrade, or cancel your pool service plan at any time. Feel free to add more routine pool service appointments or scale back a bit; our routine pool service plans are highly customizable to fit every client's needs.
Every level of expert pool care
Aquatique Pool Service proudly offers the following weekly pool service plans for our customers in Granite Bay, Roseville, Rocklin, Loomis, Folsom, and Orangevale, CA.
Our Most Basic and affordable service is Chemical Only:
Your technician will arrive weekly to test the pool water and add chemicals to keep your pool water balanced and sanitized. The chemicals used include chlorine (liquid and tablet), muriatic acid, sodium bicarbonate, soda ash, and calcium chloride. If you have a salt pool we will add the salt for a minimal charge.
Our most popular level of service is Chemical-Filter:
Your technician will test and apply appropriate chemicals for your pool. Pump pots, skimmer baskets, and cleaner bags will be emptied. Your filter pressure is monitored each week and your pool filter will be cleaned on schedule three times per year. For homeowners with minimal debris and a good pool sweep system this level of service is all you'll need for no-work all-play pool enjoyment.
Our pools that need TLC benefit from our Chemical-Filter Brush System:
We include all the above services plus brush-down of the sides, steps, tile-line and swim-outs. Brushing down a pool removes dirt and debris from the plaster. Brushing also sends particulates into the filtration system enhancing water clarity and sanitation.
Our top level of care is Full service:
This complete maintenance program is especially suited for pools that have high-debris or are large pools with hard-to-reach areas. We include brushing, surface skimming, scooping debris and vacuuming if needed. The pool water is balanced and sanitized. The pump pots, skimmer baskets, and cleaner bag will be emptied. We also include the weekly filter pressure monitoring and cleaning of the filter on a three-times-per year schedule.